APPLIANCE REPAIR LIVERMORE, CA
"GO WITH THE PROS!"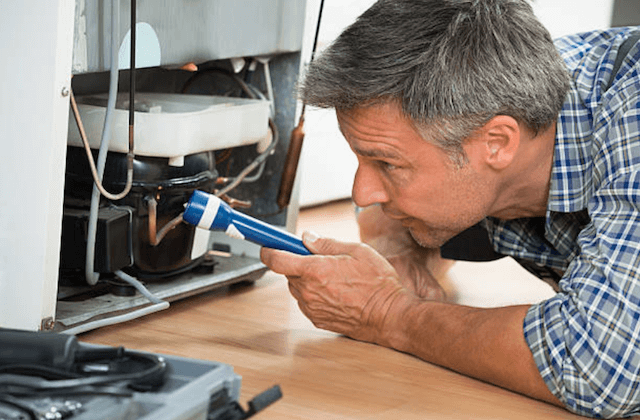 NEED APPLIANCE REPAIR IN LIVERMORE? CALL TODAY:
(925) 255-9036
– Our local appliance repair company proudly serve customers in Alameda County California. Our appliance repair service is family owned and operated. The focus is always attention to our clients and excellent customer care. Every day we do the best we can to serve our customers, fix appliances fast and reward trust for their business.
We staff experienced appliance technicians who receive continuous education and training. We are able to repair any and all household appliances, including all newer technologies, models, and brands. When our certified appliance repairman comes to fix your appliances, you will always be in good hands.
Residents of Livermore and Alameda Country can get same-day appliance repair on all common household appliances. It is the goal of our business to finish all washing machine repair, dishwasher repair, oven repair, refrigerator repair, and any other services on the same day that you call us and ask for help.
Technicians are trained to repair any and all brands of appliances including Bosch, Sears, Kenmore, Maytag, Whirlpool, GE, LG, Samsung, KitchenAid, Wolf, Sub-Zero, Frigidaire and more. See our FAQ for more information.
When we arrive at your home our appliance repair vans are loaded with manufacturer parts and we offer 12-month warranties on every part and all labor. Your absolute satisfaction is our goal!
LIVERMORE APPLIANCE REPAIR
SERVICE SPECIALISTS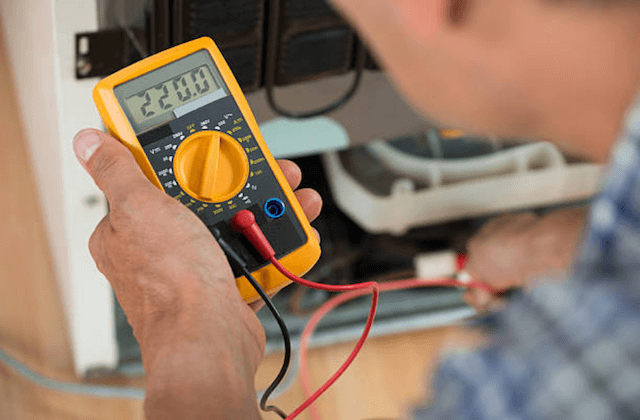 You will find our most popular appliance repair services below. For appliances not listed here, please call or email to be sure we can help! We have listed each service in order of its popularity. You will see that refrigerator repair and dishwasher repair are two of the most popular services!
NOTE: We do not repair small appliances at this time. This includes microwaves, blenders, toaster ovens, etc. We apologize for any inconvenience.
APPLIANCE SERVICES IN LIVERMORE
REFRIGERATOR REPAIR IN LIVERMORE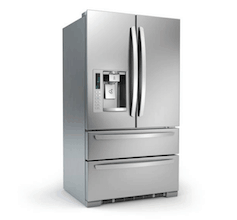 Livermore Appliance Repair Pros fixes common freezer and refrigerator problems on all major models and brands. We replace bulbs that are burned out. We fix touch panels and water dispensers. We will track down and repair cooling issues, loud noises, and leaks.
We deal with condensation issues, ice makers, smart technology and more. Once our trained refrigerator repairmen find the problem they will fix your refrigerator using manufacturer's parts.
Join thousands of satisfied customers and call today for refrigerator repair in Livermore from the pros! There's no reason to live with a broken refrigerator or kitchen appliance in your home. We have thousands of manufacturer parts on-hand for popular brands, including Whirlpool, Kenmore and Sears. Plus, we service high-end appliances and brands such as Samsung, Wolf and Sub-Zero. Need refrigerator repair? Read more here!
DISHWASHER REPAIR IN LIVERMORE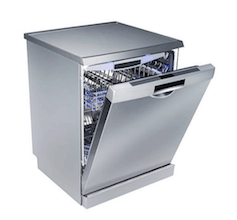 If you need dishwasher repair in Livermore, call us and schedule same-day service. We routinely fix float switches, pump assemblies, solenoids, impellers, and other parts. If your glassware comes out cloudy or there odors, we will track down the problem and make repairs.
A lot of different problems can interfere with the smooth operation of a dishwasher as they are complicated appliances. We are trained to deal with any and all issues that may affect your dishwasher.
Dishwasher problems are not rare. We perform Livermore dishwasher repair several times each week. This means we have the experience to help fix a broken dishwasher in your home today! Don't clean another dish by hand. Call Livermore Appliance Repair Pros instead. We guarantee satisfaction! Learn more about our dishwasher repair service.
WASHER & DRYER REPAIR IN LIVERMORE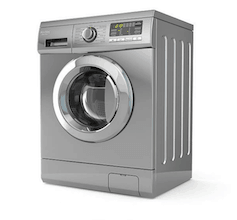 It is really inconvenient when the washer or dryer does not work. Call us and we will send an appliance repairman promptly and he will make repairs the same day. We fix both top-loading and front-loading machines.
If there are vent issues, trouble with a control board or panel, switch problems, noises, vibration or problems with proper agitation, it won't be a problem for Livermore Appliance Repair Pros or our experienced staff.
Don't make another trip to the laundromat. Just call us for washing machine repair in Livermore! We can diagnose all washer and dryer problems the moment we arrive and have them fixed soon after. Find more information on dryer repair and washer repair here.
STOVE & OVEN REPAIR IN LIVERMORE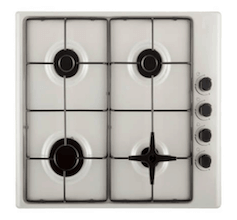 We have appliance repairmen on call for oven and stove repair in Livermore. Whether it is a hood or range or your stove is electric or gas, well fix any problem. We repair relays, doors, switches, ignitors, and burners. And, we replace burned out bulbs too.
Our well-trained appliance technicians have the expertise and the tools to repair any kind of stove or oven promptly and efficiently. This includes the newest models as well. Need stove repair or oven repair? Read more here!
CALL NOW FOR HOME APPLIANCE REPAIRIN LIVERMORE, CALIFORNIA:
(925) 255-9036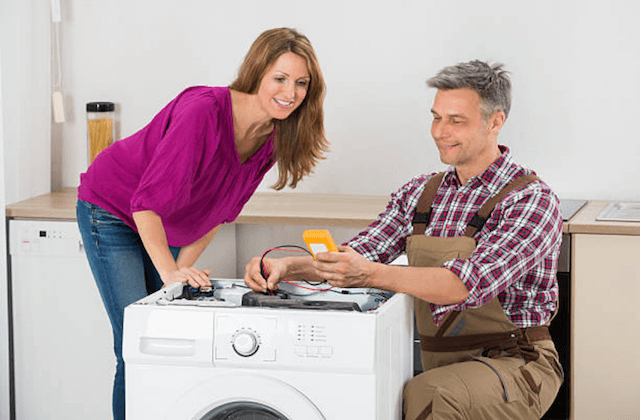 LIVERMORE CUSTOMER REVIEWS
"LOCAL APPLIANCE REPAIR LIVERMORE LOVES!"
"I called Livermore Appliance Repair Pros for an estimate. Their price was the most affordable of all the appliance repair companies near me. The repairman was very nice and professional too! All around great experience!" – Julie S.

"We needed someone to repair our oven fast before a big dinner party! Good thing we hired Livermore Appliance Repair Pros! The technician arrived on-time and had all the parts he needed to fix the GE oven right away." – Pamela W.

"I highly recommend Livermore Appliance Repair Pros! These guys really know their stuff!" – Carrie L.
GE APPLIANCE REPAIR
GE Appliances is a large appliance manufacturer in the USA. The company is overseen by Haier. GE is a very popular brand when it comes to home appliances. The brand has several product lines, including Haier, Monogram, Hotpoint and Cafe. We repair a lot of GE appliances every week. We perform a wide range of GE repair services. These services include GE refrigerator repair, GE washer repair, GE dishwasher repair and GE dryer repair. Call now for GE appliance repair in Livermore. Read more about GE Appliance Repair.
SAMSUNG APPLIANCE REPAIR
Samsung and Samsung Electronics is an appliance manufacturer based out of South Korea. Samsung is known for high-end products for homes and businesses. This includes their residential and commercial line of large appliances. Samsung manufacturers refrigerators, front- and top-load washing machines and dryers, dishwashers, ovens and ranges and more. These services include Samsung washing machine repair, Samsung refrigerator repair, Samsung dryer repair and Samsung dishwasher repair. Call today for Samsung appliance repair in Livermore, CA. Learn more about Samsung Appliance Repair.
MAYTAG APPLIANCE REPAIR
The Maytag Corporation is an American residential and commercial major appliance brand. The Maytag brand is owned by Whirlpool Corporation based out of Michigan. The brand has a rich tradition of producing reliable and affordable kitchen and laundry appliances. Their models include front- and top-loading washing machines and dryers, French-door and side-by-side refrigerators and dishwashers and compactors. Our services in Livermore include Maytag washer repair, Maytag dryer repair, Maytag refrigerator repair, Maytag dishwasher repair and more. Call today for Maytag appliance repair. Read more about Maytag Appliance Repair.
WHIRLPOOL APPLIANCE REPAIR
The Whirlpool Corporation is a leading manufacturer of household appliances. Whirlpool is the leading manufacturer of household appliances across the globe. The corporation oversees nine manufacturing facilities in the USA. The corporation owns Whirlpool, Maytag, Jenn-Air, KitchenAid and Amana. Whirlpool and their brands manufacture refrigerators, stoves, washing machines, clothes dryers and more. We can fix most model and brand from Whirlpool for homes and businesses in Livermore. Our Whirlpool repair services include Whirlpool dryer repair, Whirlpool washer repair, Whirlpool refrigerator repair, Whirlpool dishwasher repair and more. Learn more about Whirlpool Appliance Repair.
LG APPLIANCE REPAIR
LG manufacturers mobile communication devices, home electronics, and, of course, appliances. LG is a higher-end brand of home appliances for households with a higher budget. Not every appliance repair company in Livermore provides LG appliance repair for this reason. However, we do! Livermore Appliance Repair Pros offers LG washer repair, LG refrigerator repair, LG dryer repair, LG washing machine repair and more. Call us for LG appliance repair.
KENMORE APPLIANCE REPAIR
Kenmore is a brand of household appliances from Sears. The appliances are manufactured by Panasonic, Whirlpool and Electrolux. Homeowners can buy Kenmore dishwashers, refrigerators,ovens, washers,washers, ovens and dryers from Sears website and retail locations. We provide Kenmore repair services. Call us for Kenmore washer repair, Kenmore dryer repair, and Kenmore refrigerator repair. Livermore Appliance Repair Pros is the #1 service to call for Kenmore appliance repair Livermore CA. Read more about Kenmore Appliance Repair.
APPLIANCE REPAIR LIVERMORE CA

LOCATION INFORMATION:

You can trust Livermore Appliance Repair Pros! We are the local company to call for appliance repair livermore ca for over 10 years, specializing in a wide range of professional maintenance and appliance repair. We also serve Pleasanton, Verona and Ulmar and additional cities near Livermore.

LIVERMORE CALIFORNIA 94550
PHONE: (925) 255-9036