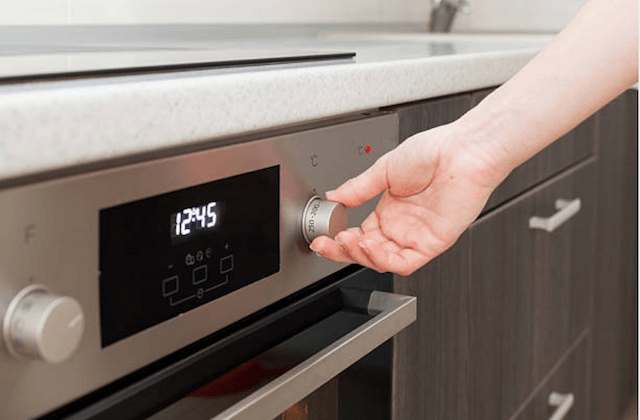 CALL FOR STOVE REPAIR:
(925) 290-6385
When the stove or oven is broken, you cannot cook. Before heading out for fast food, call us. We offer same-day service for stove repair and oven repair in Livermore.
Livermore Appliance Repair fixes all common stove, oven and range issues for all major models and brands. Our certified technicians carry the tools and have the training to do the job on their first visit.
We load our service vans with manufacturer parts so we can fix all major appliance brands without a second visit. And our labor has a 12-month warranty. Our goal is to fix your oven with time to spare for dinner!
COMMON STOVE PROBLEMS
WON'T TURN ON/IGNITE
If your electric stove won't turn on, make sure it is plugged in and that the circuit breakers are on. For gas models check the pilot light. If these are OK, call us for repairs. Common causes of this problem can be an infinite switch, oven burner igniter, surface element, or bake and broil element.
BURNER/OVEN WON'T HEAT
Call us if your burner or stove does not heat up. You probably have a broken bake element or sometimes a malfunctioning oven sensor. Burners won't heat up or even turn if an element is broken or if either the terminal block or burner switch is not working. These problems can be repaired within an hour or two after our arrival.
TIMER/PROGRAM ISSUES
When program settings or the timer are not working it is usually the control board on the stove. We can quickly control boards for LG, Sears, GE, Kenmore and other brands of ranges and stoves. We provide a warranty on the control boards and the parts needed for this repair service.
OVEN IS TOO HOT
When the oven gets too hot the food burns. This is typically due to a broken thermostat or sensor. This is a problem that our certified repairmen will rapidly diagnose and repair. This is not a problem that you want to try to fix on your own. Call us right away!
IGNITER WON'T LIGHT
When an igniter glows but does not ignite, it is from a defective safety valve, electronic control, surface igniter, or temperature sensor. If we can fix the issue we will, but many times this problem simply requires that we replace the part.
DOOR WON'T OPEN
After you clean a self-cleaning oven, the door may not open. This sometimes happens with new models. Call us and we will check out the seal, thermostat, and door latch and make the necessary repairs.